Whenever I pen attempts to capture what you mean to me, it seems to run dry trying to describe what you mean to me.
Your generous soul left this mortal world and left me with the lingering pain of missing you. Each of our little habits pierces me with the bittersweet taste of remembrance.
Mother's Day comes every year and sends me adrift within the ocean of pain in a world that lost its animation with your demise. My harbor in the storm no longer awaits me with open arms and words of solace.
The four years since your departure have gone by in a whirlwind of disbelief. How am I to ever feel secure again without your gentle tiptoes in the night just to make sure I lay safe in my bed?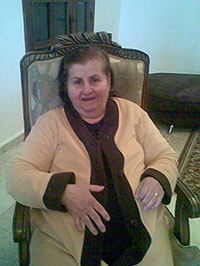 The 10 days I spent by your side in intensive care was my last opportunity to pour out all the love I had for you. How I wish that the strength of my love was enough to keep you near, but I console myself knowing they help ease your suffering while my insides were torn asunder with the certainty of our separation.
No one ever tells you it's the little things that hurt the most. It's seeing your name on my phone checking up on me. The little tokens of love I have been denied are the salt in my wound.
Never would I have imagined a day when I would be bereft on Mother's Day with no one to hold me close. Never would I have imagined it would see me in front of the cold tomb that has stifled my mother's laugh. How cruel art thou of Fate. We stand before your grave just as we sat on your throne.
Death shall not deprive me of you. I will still wish you a happy Mother's Day. I will still call you my inspiration, my role model.
For those who are still blessed to have their mothers, make use of the time left to show them what they mean to you. For those who are being tested, I offer my condolences. Never will the sun shine quietly as bright and never will you know the true meaning of love. All that is left is to keep her memory alive.