Although she hasn't gotten to be a household name yet, Carine Ramia is a stellar young actress and singer that never fail to capture audiences' attention. One of five artistic sisters, she was born to renowned musician Michelle Ramia and has been part of the artistic scene since infancy. Along with her sisters, they have bravely decided to become serious performers offering audiences with quality in a time of mediocrity.
We sat down with Carine to discuss her steady rise to fame, and one of the first things she stressed on was the importance of properly honing any talent with education and experience in one complimentary pot. Her father instilled the importance of having a beautiful voice that is disciplined enough to deliver an accurate and smooth performance yet still putting forth the emotions the melody wants to evoke in listeners. Carine does not recall a day when she was not singing surrounded by a number of instruments, but she performed and recorded for the first time at the age of 6. She was also in several of the chorales in many churches where she and her sisters would perform, sometimes alone and others with different performers.
As they grew older, the five sisters started their own passions and Carine began her career singing as a frontwoman on religious and regular occasions and concerts while still in school at the tender age of 14. She also represented Lebanon in competitions outside Lebanon in places like Dubai and Australia. She even performed international concerts as she is equally capable in English and Arabic as well as other languages. She loves to perform her own music and the music her father has written. She is now involved with the rising brother duality of Farid and Maher Sabbagh. She reflects with nostalgia on how far she has come in a 20-year career! Carine achieved her dreams around the age of 25 to be on Baalbek's stage, a shrine for every Lebanese performer in a grand production called "From the Days of Saladin" as the main character lead by Farid and Maher Sabagh. She also performed in other notable works such as "Sect 19" and "The Movement of May 6". She is going to release a new album that compiles all the songs she sang on stage as well as holding a major concert in summer that promises to have resounding success.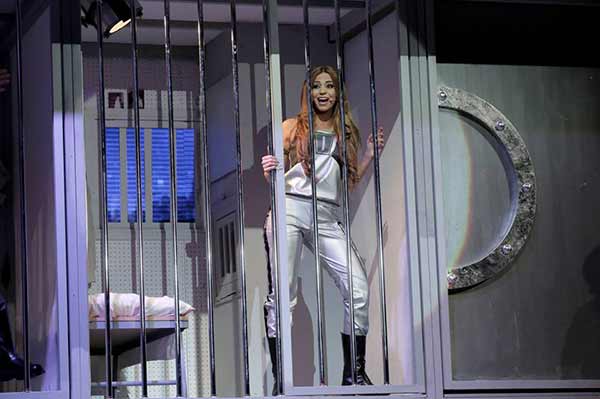 When asked about her opinion regarding talent, Carine Ramia was adamant that you are born with a good voice. Even with the best education, one can only sing the right notes but without the flair and honesty that is inborn. She honed her talent at the University of Holy Spirit Kaslik and the experience she gained on stage. On a personal note, she married Maher Sabbagh and has a baby boy called Neame. She confesses that her life with her husband is a special one where both sides are focused and dedicated to art. Although family takes a priority over everything, especially their son, Carine, and Maher both have the same devotion to art and work diligently to achieve their ambitions. They believe that only hard work is the basis of genuine and lasting success.
Her husband had a major impact on her because she has learned a newfound perseverance from his example. While she used to expect opportunities to just fall in her lap, she now creates her own. He taught her the importance of moderating her spontaneity in a domain where the fierce competition makes people prey on others. She also became incredibly selective in any performance or production she is involved with because everything leaves a marked impression on the audiences' minds. She took the family values from her father that sacrificed so much of his career for the sake of raising 5 sisters.
When asked about her ambitions, her eyes glazed over with a faraway look. She replied that she only prays that God gives her what she deserves, what the hard work she has done entitles her to. Having a loving religious upbringing, Carine believes that God will steer her career on the right path and do what is best for her. She remembers clearly that she wanted to release a commercial album at the beginning of her career to gain the success that other starlets have. Yet, every single time she went into the studio, a disaster would happen and recording would be postponed. During the same time, she was introduced to Farid and Maher Sabbagh who offered her a leading role in Baalbek but demanded that she abandon her commercial pet project even though she had spent a lot of money on it. She has no regrets because the brothers taught her an important lesson: "It's not about being famous; it's about what you are famous for". She now puts her career in God's and their hands to achieve her dreams.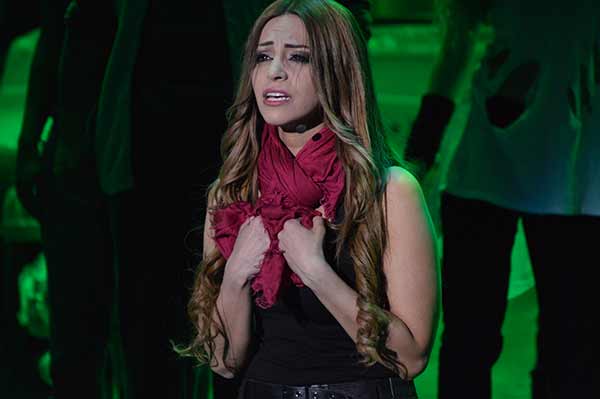 Her deepest sorrow is how there is no justice on this earth. People have stopped discriminating between what is quality and what is only passing fancy. It saddens her that so many of those who spend years honing their craft without getting any recognition. She also expressed a desire for having more than 10 children and encouraged people to have as many as they can because God will find a way to provide enough love and the means to raise them.
When asked if she was a submissive woman, she was surprised that her relationship with her husband could be seen as a man lording over and controlling her. Confessing that she at the 7-year relationship when she met her husband, she goes on to add that he embodied all the qualities she wants in a man and fulfilled every romantic fancy her young mind conjugated. When she first met him in the rehearsals, she first resisted the tug she felt because she was unwilling to get involved with musicians. She had missed the connection with her previous relationship because he couldn't understand the passion and delight she got from music. Leaving all her misgivings behind, she now confesses that her husband being an artist himself is what connects them so closely. Even with the violent attraction, they felt for each other, they both remained silent for the year and a half that Saladin was on.
On the very last night, they confessed their love for each other and less than a year later, they got engaged. The bond that first brought them together is just as strong and gets even more tenacious with each obstacle overcome. When she talks about her husband, she is talking about herself, and that is not submission. It is a melding of two people who have found each other.
As for the future, Carine Ramia is optimistic. She has her family and plans to have another baby in the near future. In a world full deformation and decadence, she is grateful to have been given a little niche with her loved ones and plans to paint the world with all the colors of the rainbow with every song and melody.