Apple's new iOS is in town. Let's take a look about what's coming up in IOS 12 Beta 1 in this article. In IOS 12 Apple really went for updating their core applications and really improving upon performance. There has been a lot of complaints regarding IOS devices performance after each update. It seems that with this new release Apple is making a big step forward by making all IOS devices compatible with this release since 2013.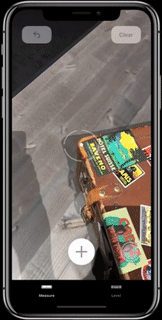 The first thing that Apple brought here in the IOS 12 is improvement to Augmented Reality. There wasn't much fanfare or audience applause for this section, it doesn't seem like many people are really using AR, since it is a fresh technology. In the new IOS 12 Apple introduced a new measuring application that allows your phone to measures objects just by pointing your phone to the object.
Also a new feature in photos, you gonna have more expansive selections. Now you can search more than the little things like dog, flowers … You can now search based on your location, events … and you will have shared suggestions, where it will allow you to see photos at those events to showcase to you. This sharing will be end-to-end encrypted, so your data will be safe. If you're a little bit worried about privacy, like I don't want Apple knowing where I was, and my events, and sharing photos based on every little detail of my life, it is and then encrypted so nobody can see it only you can see it on your iPhone.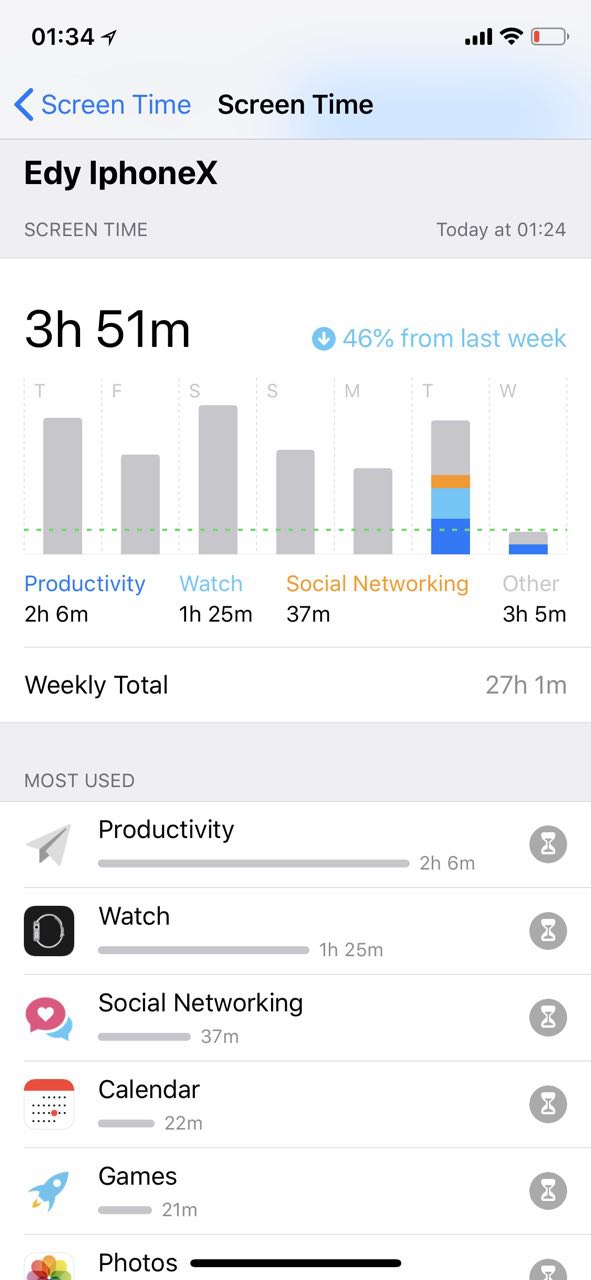 In settings, we have a new feature that says screen time. When we go on a screen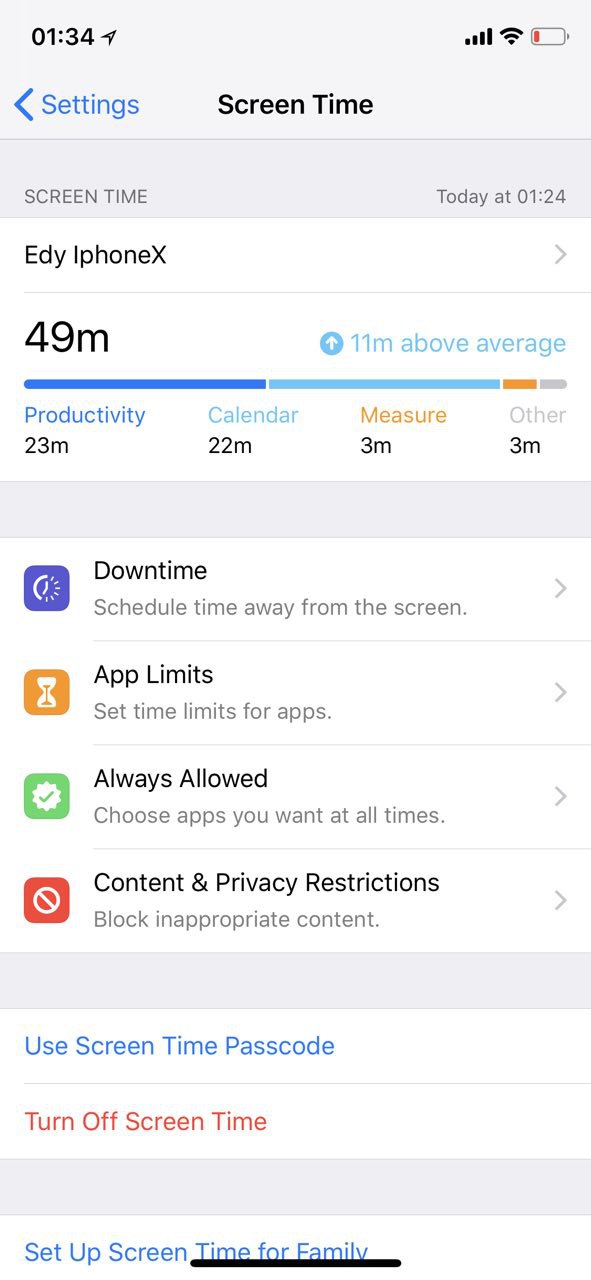 time it's gonna tell you your downtime, your app limits, now app limits are something you can create in iOS 12 which is gonna allow you to limit the amount of usage you have on a particular app that you think is disturbing you or distracting you too much. now I love this feature because I think sometimes our smartphones tend to own us and we don't own them, so this is a great new feature here in iOS 12.You can schedule downtime on your iPhone, you also have apps you can always allow at all times. You have content and privacy restrictions it's gonna be popular amongst parents who want to restrict certain apps at certain times for kids. Now this works across iPad as well and you can use the screen time passcode and a couple other features. It's basically like an analytics breakdown of your iPhone usage. This is really a pretty cool feature that you pretty much haven't seen on a lot of other devices now.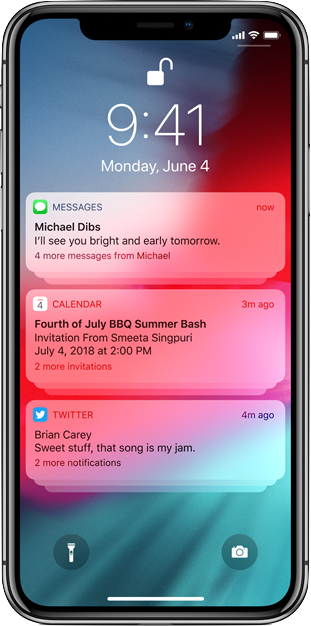 When you do get you know new notifications on iOS 12 they will appear in groups now.
And you're not gonna have no more single application notifications where they're all just cluttering your lock screen. So group notifications do come to iOS 12. The next feature is gonna be Siri shortcuts. When you go into settings, under Siri & Search, there's gonna be new shortcuts you can add, that allows you to you basically tell Siri what to do before it's even done it. And then Siri will be more personal. It'll know more things that you want it to do. Unlike before, where you would ask at things that it really didn't know anything about, that's gonna change here in iOS 12. With Siri shortcuts, of course, you do get your typical ability to change the accents, you get your ability to change information female-male things.
Apple news and Apple stocks two more core applications do see some updates in iOS 12. Apple News is going to now be in stocks and it's a little bit cleaner designed. They did really talk about this a lot, so if you're into new Apple news, I'm not personally in it too much, but here we go, you can go ahead and have a cleaner design. We can search for topics, articles, stories. It's just cleaner now in iOS 12. And stocks is gonna get news inside of stocks now. So stocks is updated as well you can see market news, so people who are in a stock market, they like to use the stocks app all the time, they will really gonna love this update.
Another core application that was updated is the voice memos. so the voice memos now looks a little bit different. You are able to sync these voice memos across iPad for the first time, you are gonna get voice memos on the iPad.
iBooks changes to Apple books, they did say this is the best book reader on the planet I don't agree, I think that's Kindle.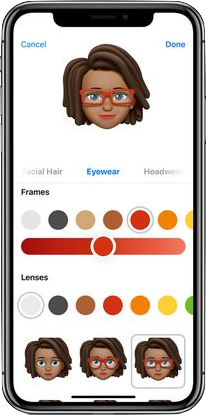 iPhone 10 users, welcome to the new animoji, and there's gonna be memoji as well. That's gonna allow you to go ahead and make a personalized emoji this is very similar to what we seen on the Samsung galaxy S 9, but some are gonna argue that it's even more personalized and it looks a little better. I would say it definitely does look a little bit better. And there's a few new ones in here as well, such as the Koala, you got the t-rex, and you have ghost, the tiger. So more in emojis and memoji which is gonna allow you to personalize to your own liking. This is really nice, there is all these different face shapes in here you could use different skin colors, head styles, this is a lot more in depth. It seems like Samsung's feature on the Galaxy S 9. So rather you know they took it from them and made it their own. Whatever there's more features here and I really do like it here.
And finally, you can now do a group FaceTime in iOS 12. Now Google Hangouts can do 25 people in one call, FaceTime can now do 32 people in iOS 12. I can see this being very useful. If you have multiple people that you want to group chat with but you want to do it FaceTime style this, is gonna be a really nice feature here, so keep that in mind.
When Craig Federighi, Senior Vice President of software engineering at Apple, was on stage, he mentioned the security measures taken by apple regarding the data companies trying to trace our information. So in IOS 12 we have more improvements to Safari. You know trackers are finding more and more ways to go ahead and track everything you're doing on your device and now with iOS 12 there's gonna be even harder for them to track you so security improves once again on iOS 12. A strong reason why a lot of people use Apple devices is because they are very secure.