The EU and Fondation Diane organized today a 'green start-up' pitching event on the occasion of World Environment Day which is celebrated on June 5th of every year.
For the past month, young entrepreneurs have been invited to present their ideas for innovative green solutions that could compete for today's event.
The eight brightest ideas that presented the most viable business models, best potential impact on the environment and clear long-term vision were shortlisted to pitch their ideas to a panel of experts and potential investors. Ahead of the event, the selected entrepreneurs received practical training on how to best present and pitch their ideas.
Presented projects ranged from the production of renewable energy such as biofuel, the development of sustainable products and ways to fight plastic pollution through innovative approaches. The ideas presented provided an encouraging and positive outlook on the youth's motivation and commitment to help address Lebanon's environment challenges.
"This event is a great way to celebrate World Environment Day. We are discovering new innovative ideas – and many bright young minds – that demonstrate most creatively how innovation and business can help us adopt an eco-friendly and green lifestyle," EU Ambassador Christina Lassen addressed the audience as saying.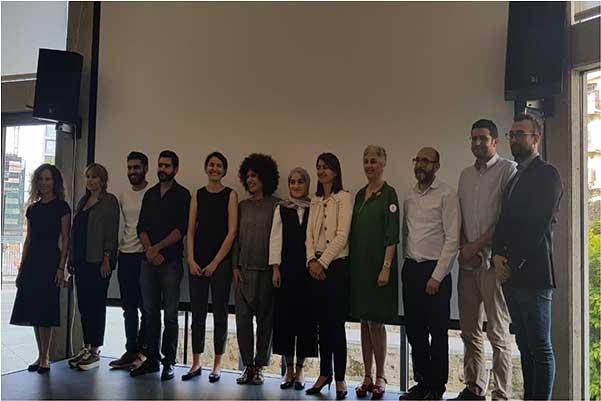 A mobile botanical garden was stationed outside the event's hall, giving the participants the opportunity to discover plant species native to Lebanon and learn about conservation processes and the importance of biodiversity for environmental balance.
Following a vote by the jury and the audience, the start-up Cubex was announced as the winner of the pitch and was offered a grant to kick-start its green business.
Encouraging other young entrepreneurs to come forward with new innovative ideas, Marc Aoun, Cubex's business developer, said: "I believe that if you have the right idea there are many people who will want to invest in you." He added that young people should develop their own green business ideas and make them feasible through financing models and incubation programs.
The European Union strives to help protect Lebanon's environment and natural resources by supporting sustainable enterprise and environmental development.